Publicaciones/

Publications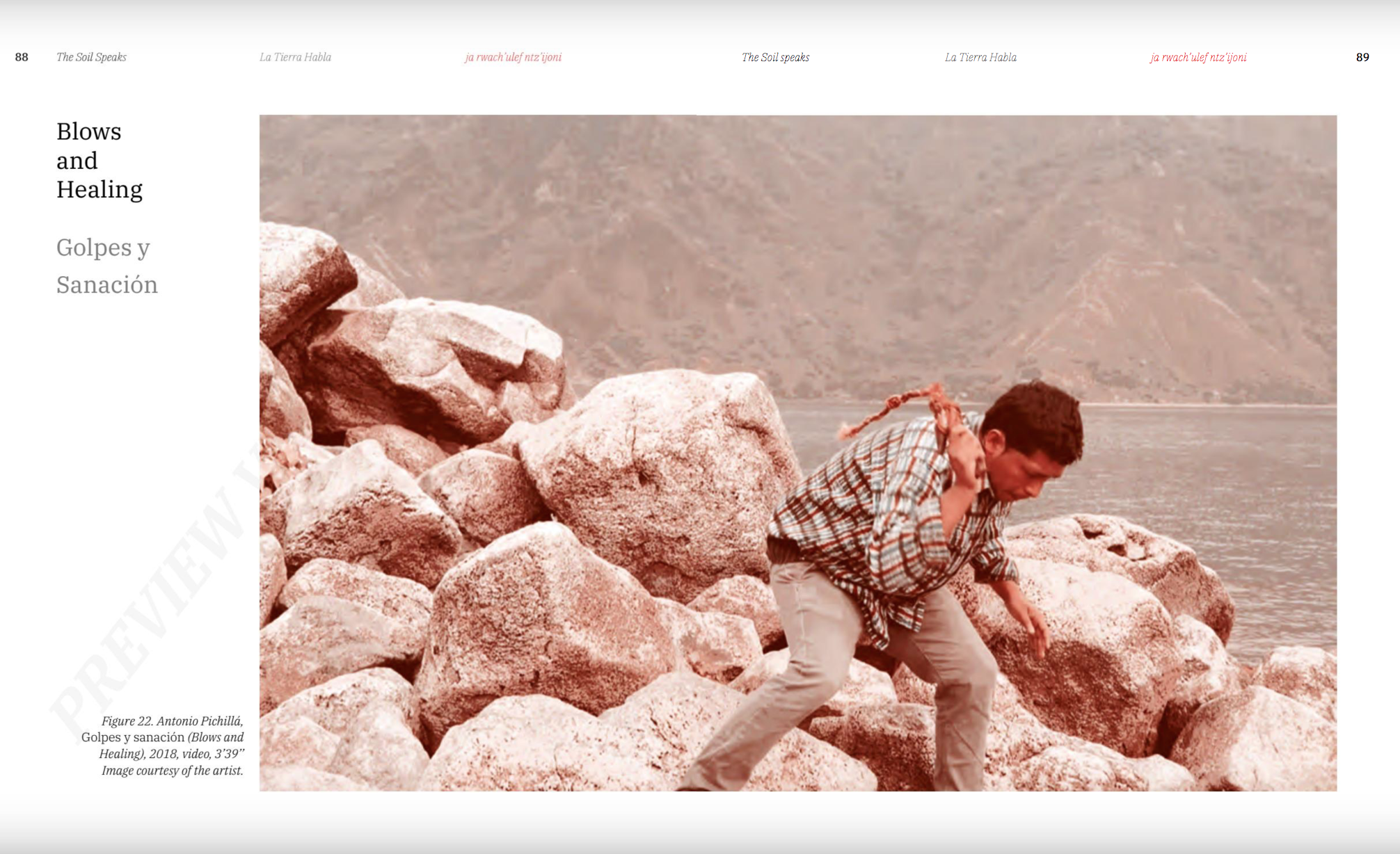 Esta publicación trilingüe en español, inglés y tz'utujil es el producto de una colaboración entre Antonio Pichillá, artista contemporáneo que pertenece al pueblo Maya Tz'utujil; Domingo Yojcom, un reconocido matemático Maya; y Camila Montalvo, curadora e investigadora colombiana, en el marco de su proyecto curatorial
La Tierra Habla
(
The Soil Speaks, ja rwach'ulef ntz'ijoni).
La publicación contiene entrevistas con varios miembros de la comunidad Maya Tz'utujil que vive en San Pedro La Laguna, Guatemala, en un intento de reunir múltiples voces Indígenas críticas hacia las ideologías de la modernidad y la colonización.
https://issuu.com/mariacamilamontalvosenior/docs/the_soil_speaks__issuu
This trilingual publication in English, Spanish and Tz'utujil, is the product of a collaborative task between Antonio Pichillá, a Mayan-Tz'utujil contemporary artist; Domingo Yajcom, a renowned Mayan mathematician; and Camila Montalvo, a Colombian curator and researcher, within the framework of the curatorial project The Soil Speaks (La Tierra Habla, ja rwach'ulef ntz'ijoni).

The publication contains many interviews with different members of the Mayan-Tz'utujil community in San Pedro La Laguna, Guatemala, bringing together multiple and critical Indigenous voices against modern and colonial ideologies.
https://issuu.com/mariacamilamontalvosenior/docs/the_soil_speaks__issuu
Calle 75a #23-10 entrada por la carrera 2 3 Barrio San Felipe - Bogotá Colombia
Tel. +57 1 7355923 / info@adorno-liberia.com
Exposición actual: Murciélago no es Pájaro, ni Panela es Azúcar

Adrian Paipilla, Floro Vargas, Luisa Valderrama, Pablo Araque.

Curaduría por Sebastián Carrasco

Horario de atención por cita previa. Escríbenos a info@adorno-liberia.com