Exposiciones/

Exhibitions

2019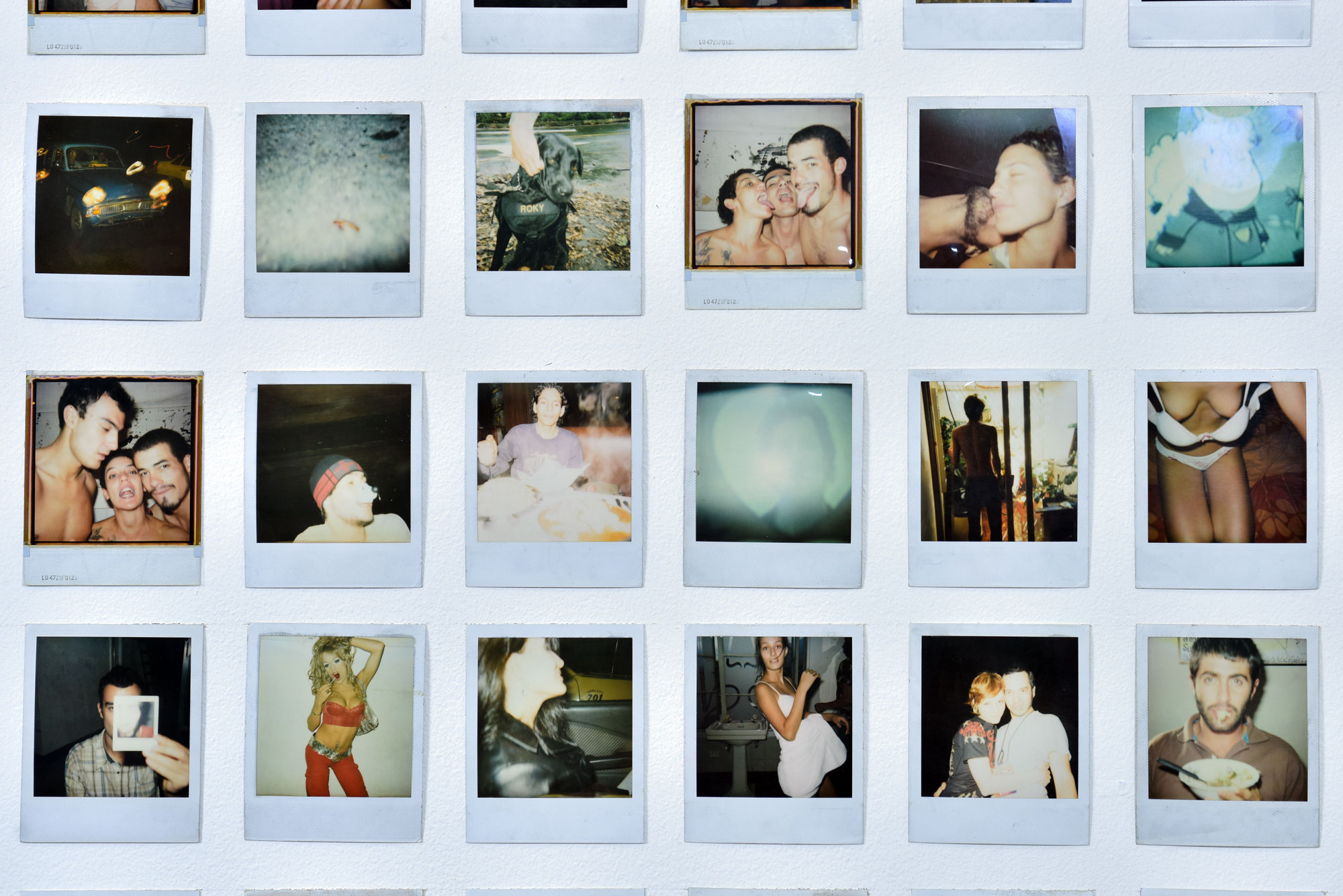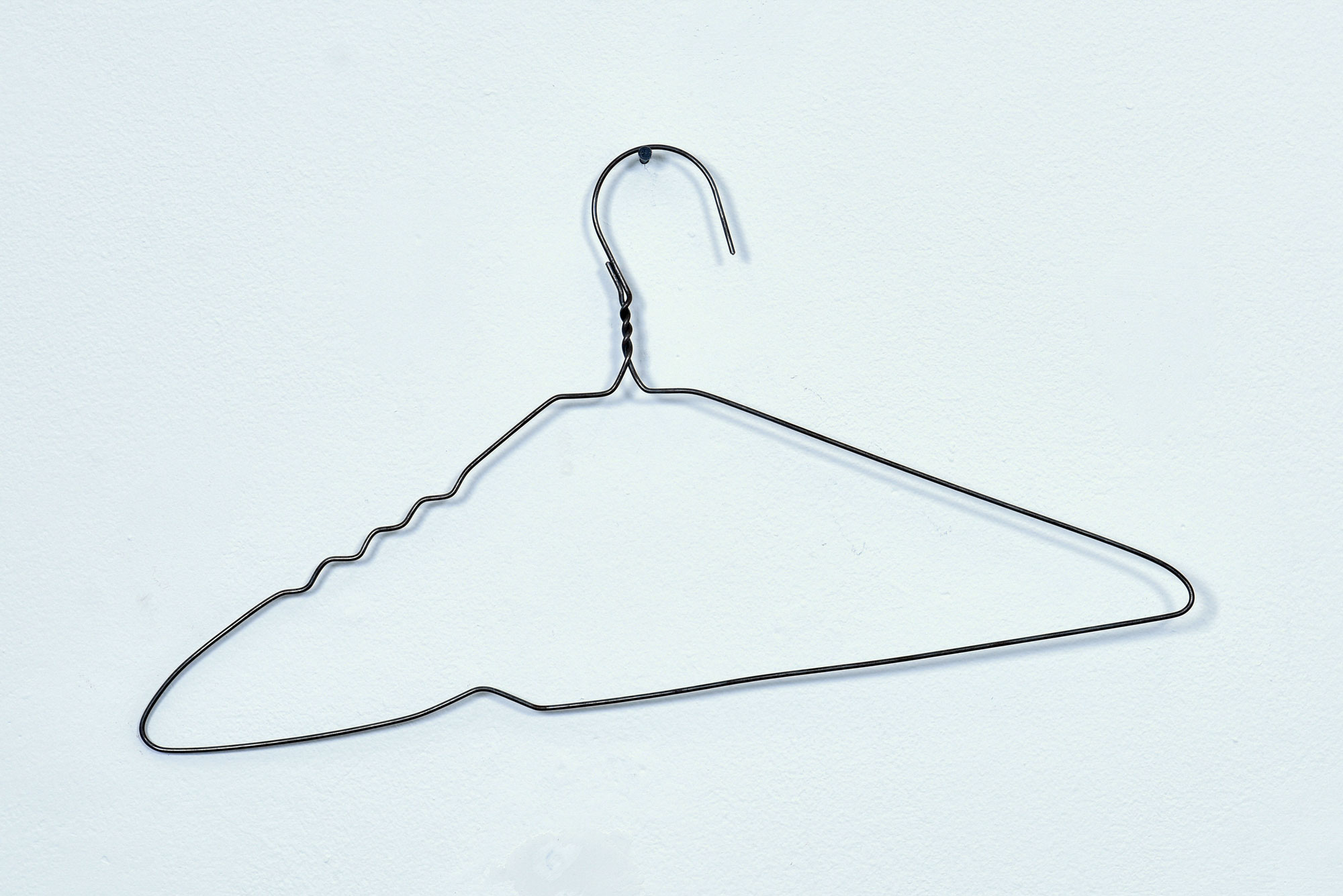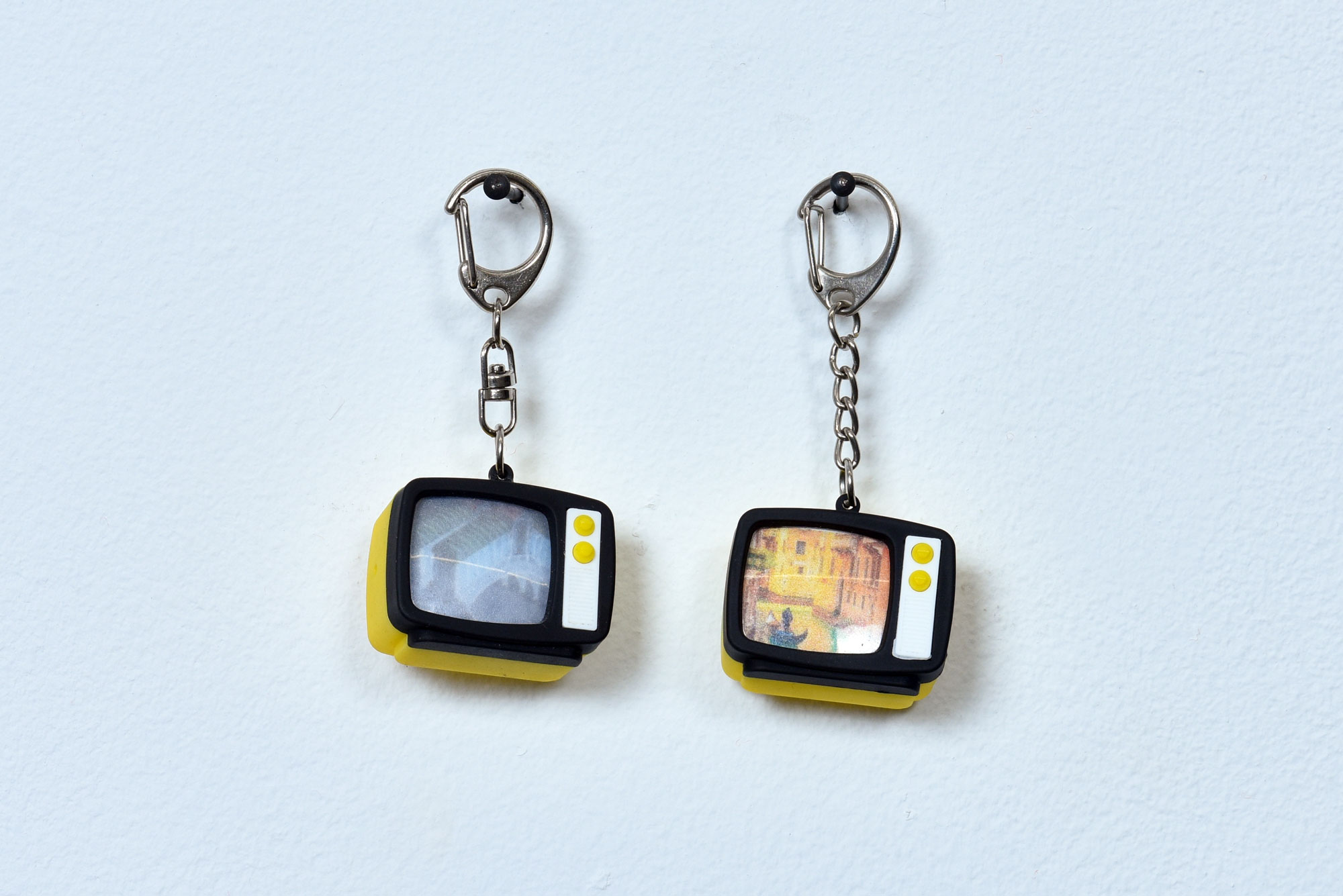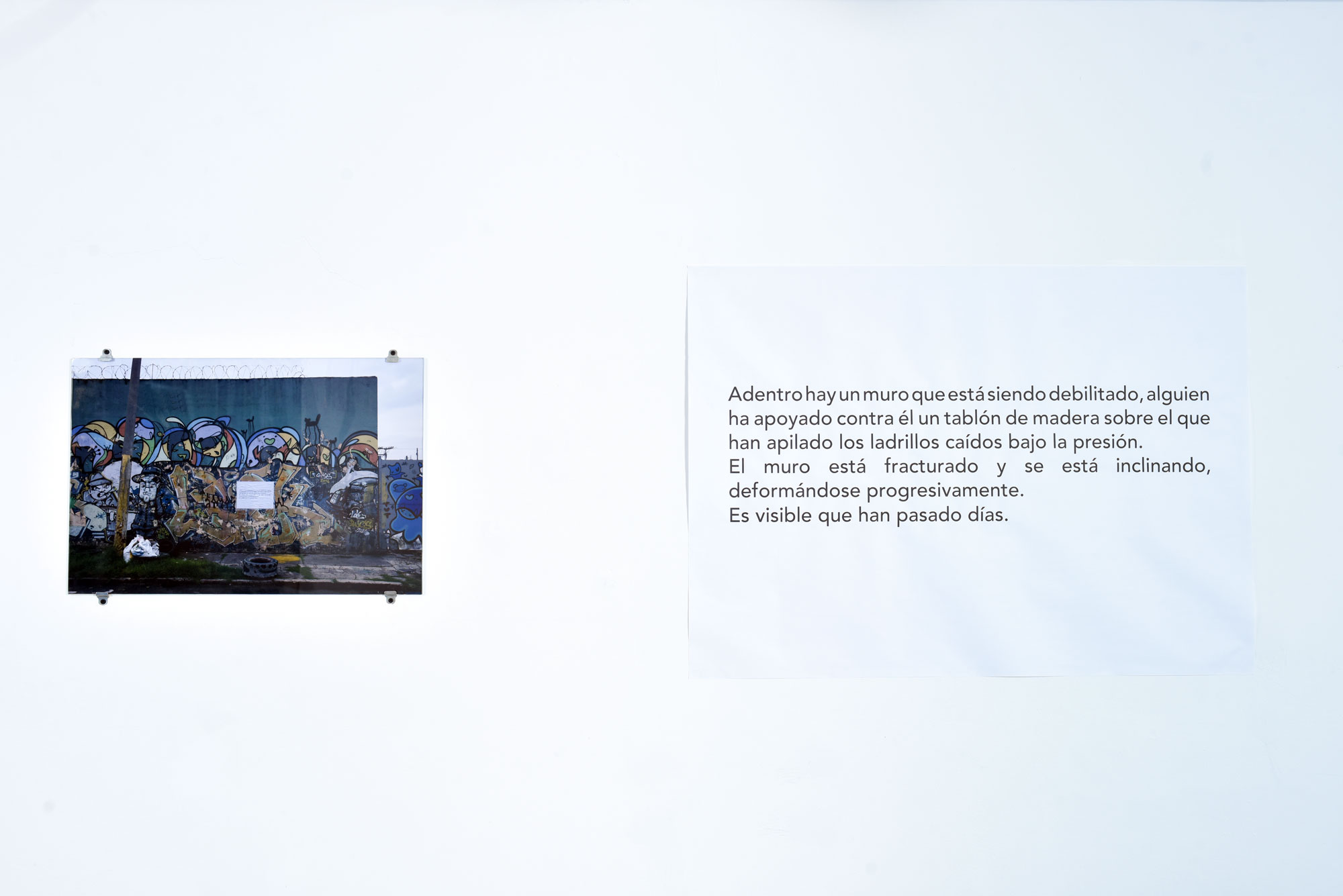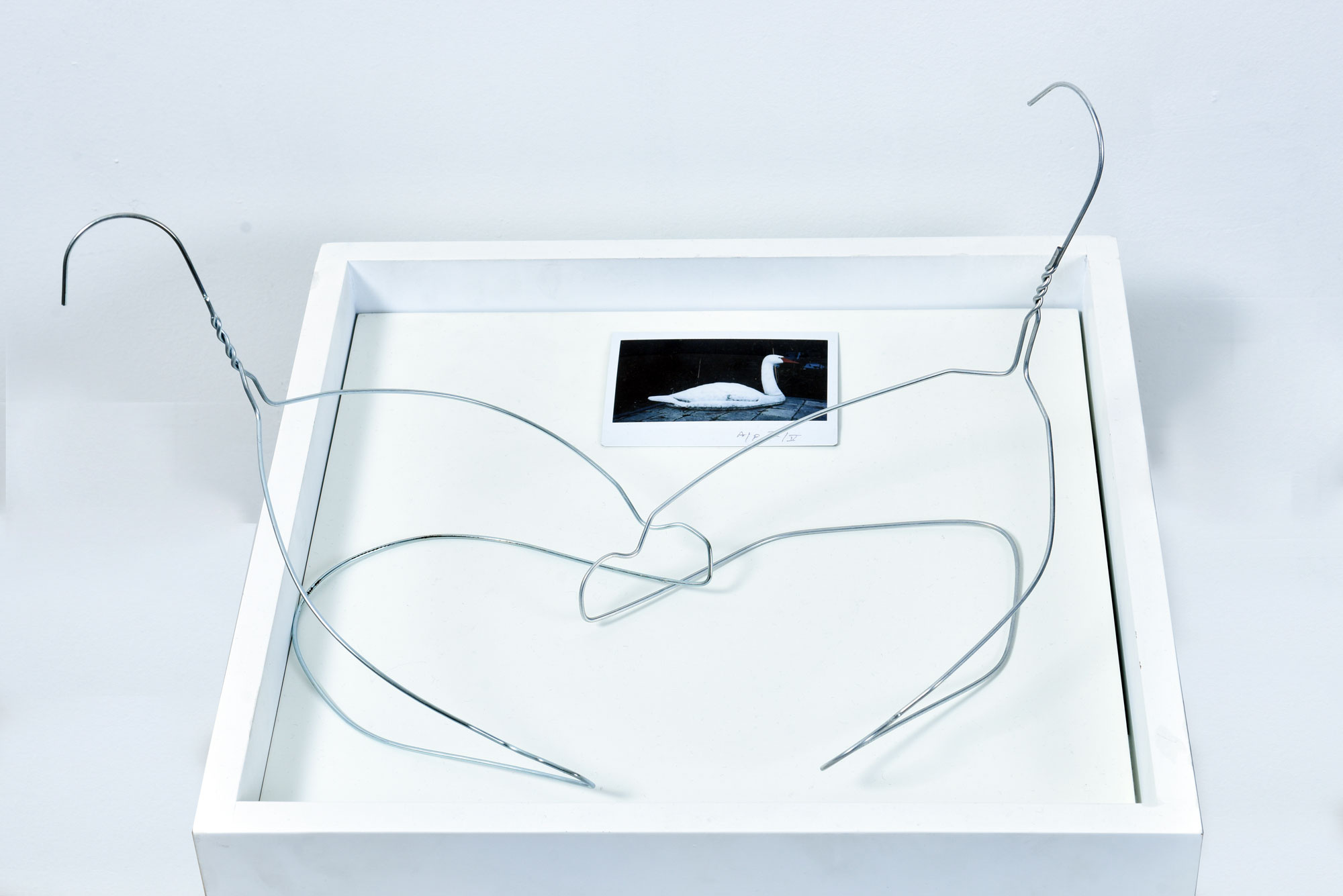 RÁPIDO Y SUCIO,
acercamientos a la idea de kludge continuo
Raúl Marroquín, Juan Caicedo
Curaduría: Caridad Botella
Texto: Caridad Botella
Marzo - Mayo 2019
Fotografías: Silvia Mora
Raúl Marroquín, Juan Caicedo
Curator: Caridad Botella
Text: Caridad Botella
March - May 2019
Photographs: Silvia Mora
RÁPIDO Y SUCIO

Acercamientos a la idea de kludge continuo


En términos generales se entiende por kludgeuna solución que no llega a ser prototipo y que no aspira a ser mejorada; hace referencia a algo improvisado pero que soluciona un problema de manera efectiva. Se dice que es "quick & dirty" o, en español, "rápido y sucio". Es algo ingenioso y low-tech. Esta exposición, que presenta un diálogo entre los artistas Raúl Marroquín (Bogotá, 1947), -residente en Ámsterdam desde 1971,- y Juan Caicedo nacido en Pasto pero residente en Medellín, propone el término kludge como modus operandi de captura de o acercamiento a la realidad en los distintos formatos que ambos manejan aunque las formas de hacer y la esencia de lo que quieren narrar pueden llegar a ser muy alejadas. En este caso proponemos también la idea de kludge continuo como una metáfora del mundo imperfecto y en constante cambio, alejado de la posibilidad de ser un producto final y de cualquier verdad cerrada y absoluta, del que ambos hablan a través de su trabajo. Raúl Marroquín y Juan Caicedo comparten un interés por lo privado, lo cotidiano pero también por distintas dimensiones de lo público, siendo el humor y la ironía un hilo conductor que recorre sutilmente la forma en que estos intereses se transforman en piezas. A partir de ahí entramos en dos universos con puntos de encuentro y de desencuentro, semejanzas y disidencias que ponen de manifiesto la lejanía temporal pero la cercanía de una cierta forma de hacer y de ver el mundo.


El diálogo entre los artistas empezó con conversaciones a larga distancia entre Medellín y Ámsterdam, videollamadas que abrieron una ventana digital en la vida y la cotidianeidad de cada uno. Al mismo tiempo se abre la caja de pandora de la intromisión entendida como una posible forma de violencia que transgrede la privacidad y se evidencia un deseo mutuo de intercambiar pistas visuales de esos mundos separados por una franja horaria y generacional. Entendidos la violencia y el humor como bisagras del diálogo entre ambos artistas, suponen también el punto de partida del recorrido por dos acercamientos distintos a estas ideas y otros temas que se desprenden completamente de las mismas. La intromisión es para Marroquín una forma de comunicación que viaja en dos direcciones: por un lado le permite ser narrador del mundo, -del suyo propio, ya sea performático o "real", y el mundo que consumimos a través de los medios de masas, desde el comienzo del uso del término, hasta hoy en día. Lejos de querer confrontar al espectador con un mundo mediáticamente distópico, Marroquín toma partido del poder manipulativo de la imagen, sin perder de vista la ironía y los guiños que caracterizan su trabajo: ya sea en la realización de esculturas o de videos, el artista siempre nos deja ver entre bambalinas sin ocultar la huella de su presencia detrás de esas representaciones o engaños de realidad.


Para Caicedo, este tipo de transgresión es una sutil forma de violencia a la que ya estamos acostumbrados. No necesariamente habla de la violencia del conflicto armado, sino de la invisible, la del día a día, que a veces no alcanzamos a identificar como tal, incluso la que consumimos como espectadores. Sin saberlo somos exhibicionistas de nuestra vida privada y mirones de la vida de los otros, de los momentos más familiares y privados que las redes admiten mostrar; nuestro tiempo es irrumpido constantemente por el mundo virtual en el que también vivimos, ¿es eso una forma de violencia consensuada que nos exige estar conectados a la red como parte de nuestra esencia ontológica? ¿De qué forma se aprovecha el orden establecido de nuestra conciencia entumecida?


Cuando se toma la realidad por sorpresa, como un acto espontáneo de representación, emergen imágenes de la cotidianeidad como aquello que está más a la mano. Lo cotidiano se puede convertir en un prototipo doméstico de uso insospechado que refleja una realidad más inmediata, menos producida y, aunque contundente, no parece completa porque el instante sugiere un antes y un después que solo podemos llegar a imaginar. Al hilo de esto surge la idea de kludge continuo en esta exposición, como una apuesta por la imposibilidad de realizar una obra completa. Nunca se llega a la idea final, a algo que ya está terminado a la perfección,- la solución perfecta y permanente para un problema,- y esto es una postura consciente y clara que sirve de metáfora del estado gaseoso del momento actual en el que cada instante es una prueba del momento siguiente ad infinitum. En esta falta de verdad y abundancia de convicciones nostálgicas, se entrevé un mundo distinto al podía haber sido, en el que se activan estrategias de violencia sesgada e in-conspicua. La nueva violencia no nos encarcela en mitad de la noche por disidentes pero sí nos pone a su disposición por medio de la emoción y lo irracional. Las imágenes son señuelos que nos seducen con la idea de la representación de una realidad concreta y existente pero que nos invita a un juego de verdades ficcionadas, representaciones e interpretaciones que permiten al espectador entrar en la narrativa o quedarse como voyeur.



FAST AND DIRTY

Approaches to the idea of continuos kludge
In general terms Kludge is understood as a solution that 




does not become a prototype and does not aspire to be 




improved. It makes reference to something improvised that 




solves a problem effectively, something "quick & dirty", 




witty and low-tech. This exhibition, that presents a 




dialogue between the artist Raul Marroquin (Bogotá, 1947),




- who resides in Amsterdam since 1971- and Juan Caicedo 




from Pasto who resides in Medellin, proposes the term 




Kludge as modus operandi of capture or approach reality. 




Both artists use differents formats, but the way of 




making and the essence of what they want to narrate could




be very distant. In this case we propose the idea of 




continuous Kludge as a metaphor of an imperfect world 




that is constantly changing, away from the possibility 




to be a final product and any closed and absolute truth. 




Both artists talk about it in their artwork. 




Raúl Marroquín and Juan Caicedo are interested in the 




private, the daily life, and in the different dimensions 




of the public life, where comedy and irony are the thread 




that subtly follows the way in which these interests are 




transformed into pieces. From there, we enter in two 




universes with points of encounter and un-encounter, 




similarities and dissidences that reveal the temporary 




remoteness, but the proximity in some way of making and 




look at the world.
The dialogue of both artists began with long-distance conversations between Medellín and Amsterdam, video calls that opened a digital window in the daily life of each artist. At the same time, the Pandora's box of intromission is opened, understood as a possible way of violence that transgresses privacy and it evidences a mutual desire to exchange visual clues of those worlds that are separated by a time and generational line. Violence and humor understood as hinges of the dialogue between both artists, also suppose the starting point of the exhibition with two different ways to these ideas and other themes that come off completely from them. Intromission is for Marroquin a way of communication that travels in two directions: On one hand, it allows us to be a narrator of the world, -the own one, performative or "real", and the world that we consume throught the mass media, from the beginning of the use of the term, to nowadays. Far from wishing to confront the viewer with a mediated dystopian world, Marroquin takes advantage of the manipulative power of the image, and he does not lose sight of the irony and the winks that distinguish his artwork: On his sculptures or videos, the artist always let us watch the backstage and he does not hid the trace of his presence behind those representations or reality tricks.

For Caicedo, this kind of transgression is a subtle way of violence that we are already accustomed. He does not necessarily speaks about the armed conflict violence, he speaks about the invisible and daily violence, violence that sometimes we do not identify like that, even the violence that we consume as spectators. Without knowing, we are exhibitionists of our private lifes and snoopers of other people's life, the most familiar and private moments that the web admit putting up; our time is continuously barged by the virtual world in where we also live. It is a way of consensual violence that requires us to be connected to the web as part of our ontological essence? How established order takes advantage of our numbed conscience?

When we take reality by surprise, as a spontaneous act of representation, images of daily life emerge like the most closest thing. The daily can be turned in a domestic prototype of unsuspected use that reflects a more immediate reality, less produced and although forceful. It does not seem complete because the moment suggest a before and after that we can only imagine. In line with this, the idea of continuous Kludge comes in this exhibition, as a bet of the possibility of making a final piece. It is never became a final idea, something that is perfectly finished - the perfect and permanent solution to a problem- this is a conscious and clear position that acts as metaphor for the gaseous state of the actual moment in wich each second is a test of the next moment ad infinitum. In this lack of trust and wealth of nostalgic convictions, we can see a different world, where strategies of skewed and discrete violence are activate. The new violence does not imprison us at the middle of night because of dissenters, but it does places us at his disposal throught the emotion and irrationality. The images are decoys that seduce us with the idea of representation of a concrete and existing reality that invite us to a fictional truths games, representations and interpretations that allow the viewer go into narratives or stay as a snoopers.
¡Cerramos!

info@adorno-liberia.com
We're closed!