Línea de formación/

Community engagement

2019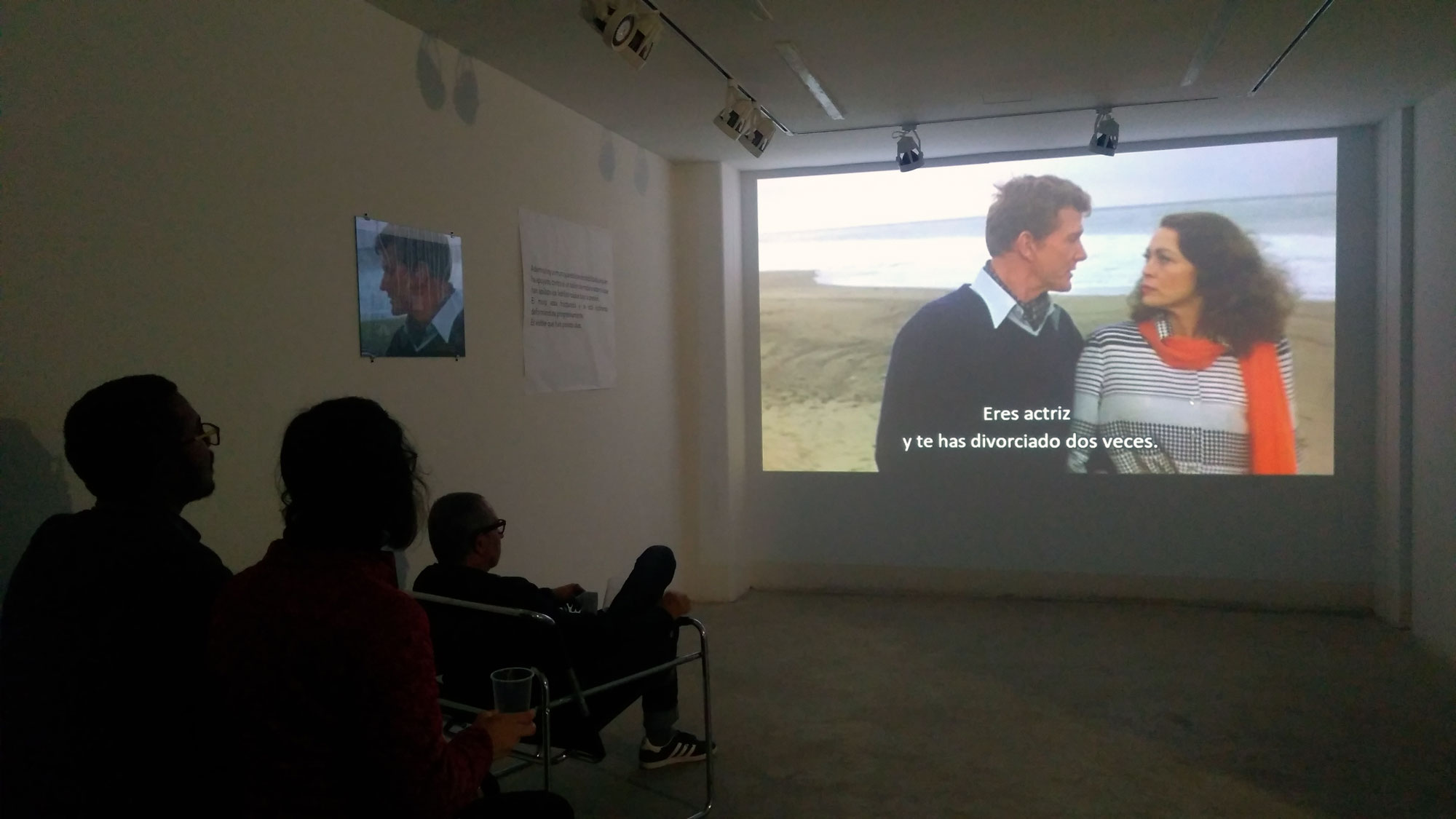 Proyección película Mommie Dearest
Mommie Dearest film projection
El día 25 de abril proyectamos la película Mommie Dearest basada en el libro homónimo de la escritora Christina Crawford dirigida por Frank Perry, donde se relata la difícil relación que tiene la autora con su madre, la famosa actriz Joan Crawford.
Esta película de tipo B es proyectada en el marco de la obra que lleva el mismo nombre y que hace parte de la muestra "Rápido y Sucio".




In 25th of april we screen the film Mommie Dearest based in the homonym book from the writer Christina Crawford and directed by Frank Perry. In this film we see the hard relationship that the author of the book has with her mother, the famous actress Joan Crawford.
This B type film is screened under the artwork that takes the same name in the exposition "Fast and Dirty".



Calle 75a #23-10 entrada por la carrera 2 3 Barrio San Felipe - Bogotá Colombia
Tel. +57 1 7355923 / info@adorno-liberia.com
Próxima exposición: Hacer Amanecer

Benjamín Jacanamijoy, Confucio Hernández Makuritofe, Camila Pizano, Felipe Villegas, Fabián Moreno, Iván Hurtado, Jorge Julián Aristizabal, Luz Lizarazo, Miguel Cárdenas.

Curaduría por María Elvira Molano, María Camila Montalvo

Horario de atención por cita previa a partir del 11 de julio 2020