Exposiciones/

Exhibitions

2019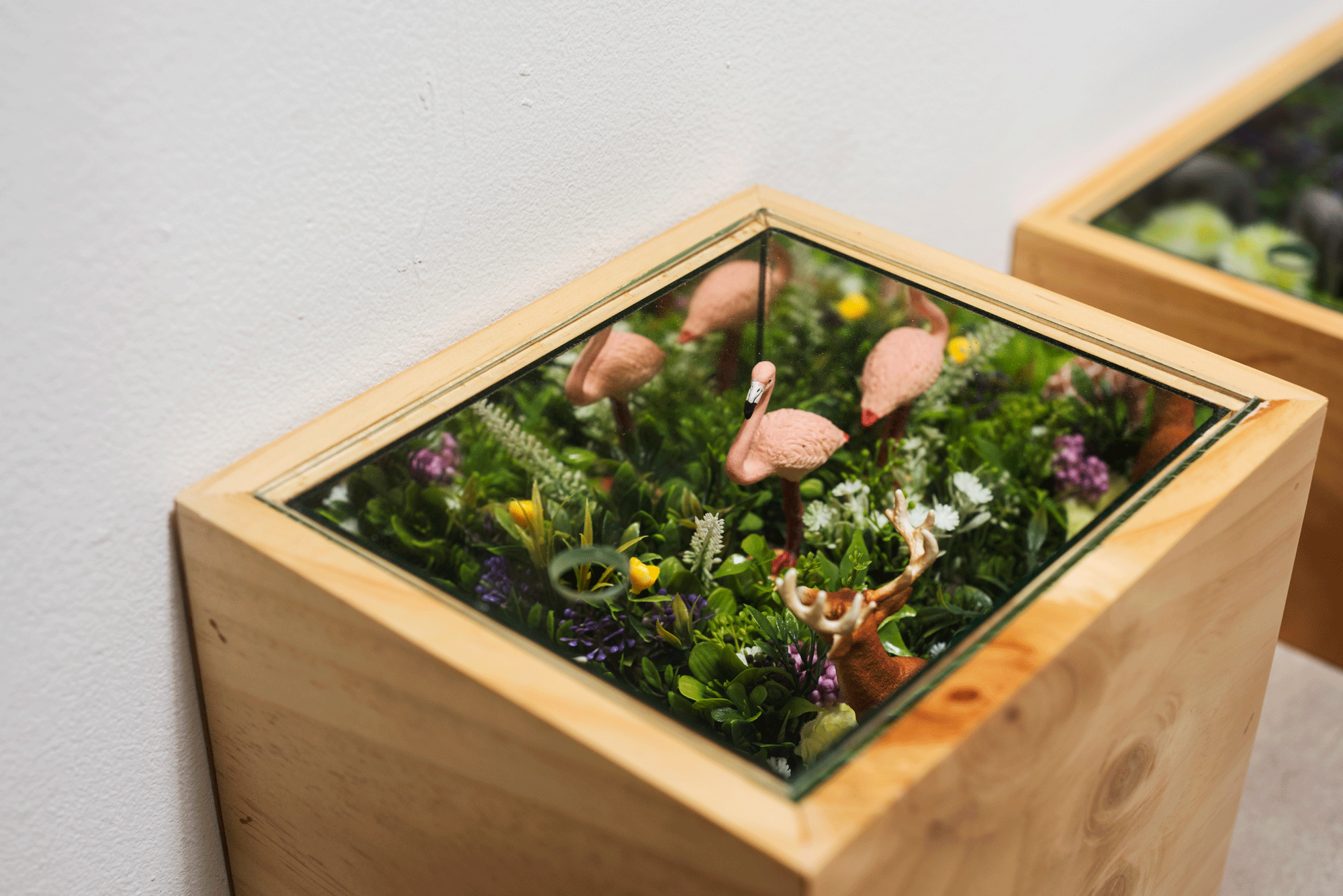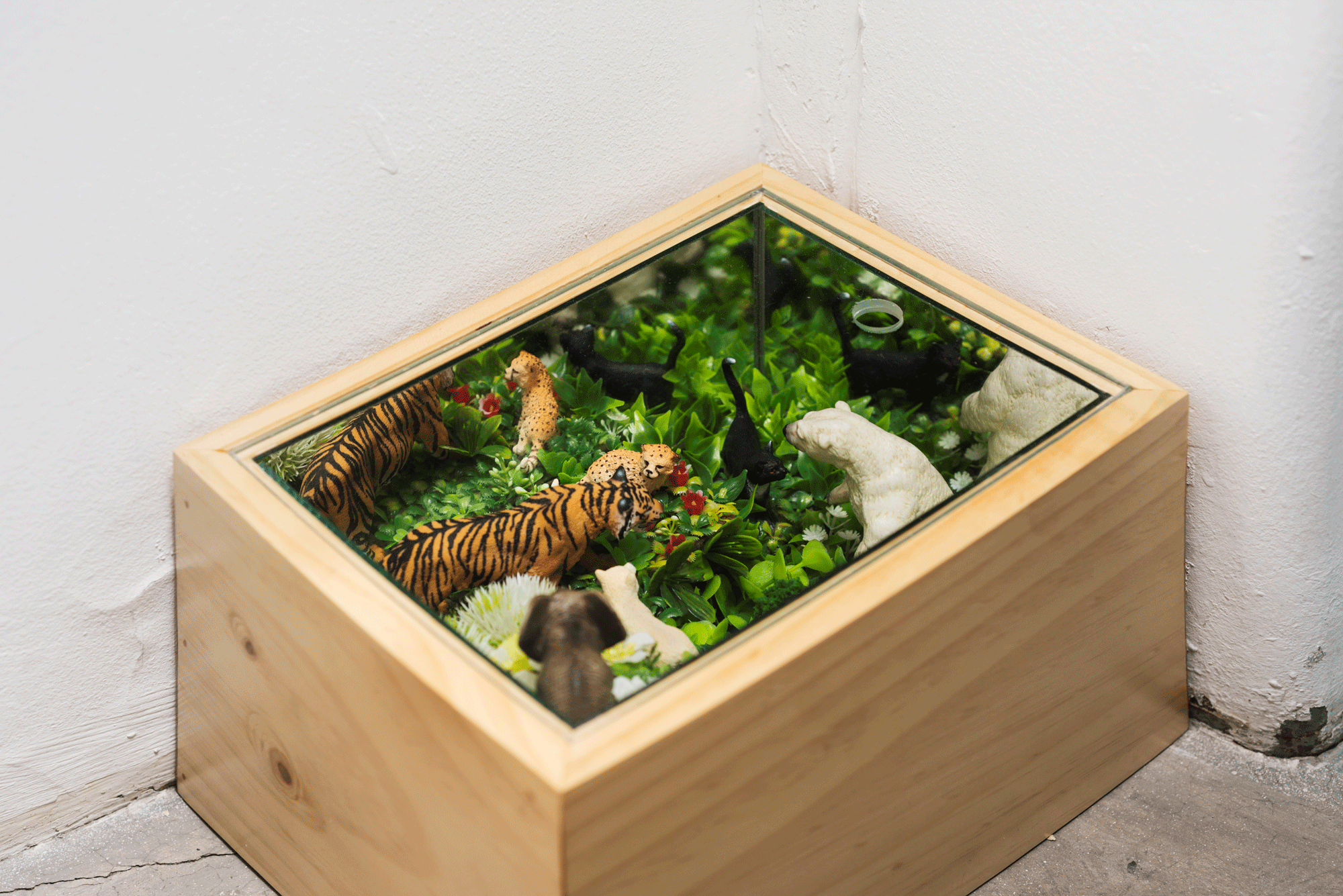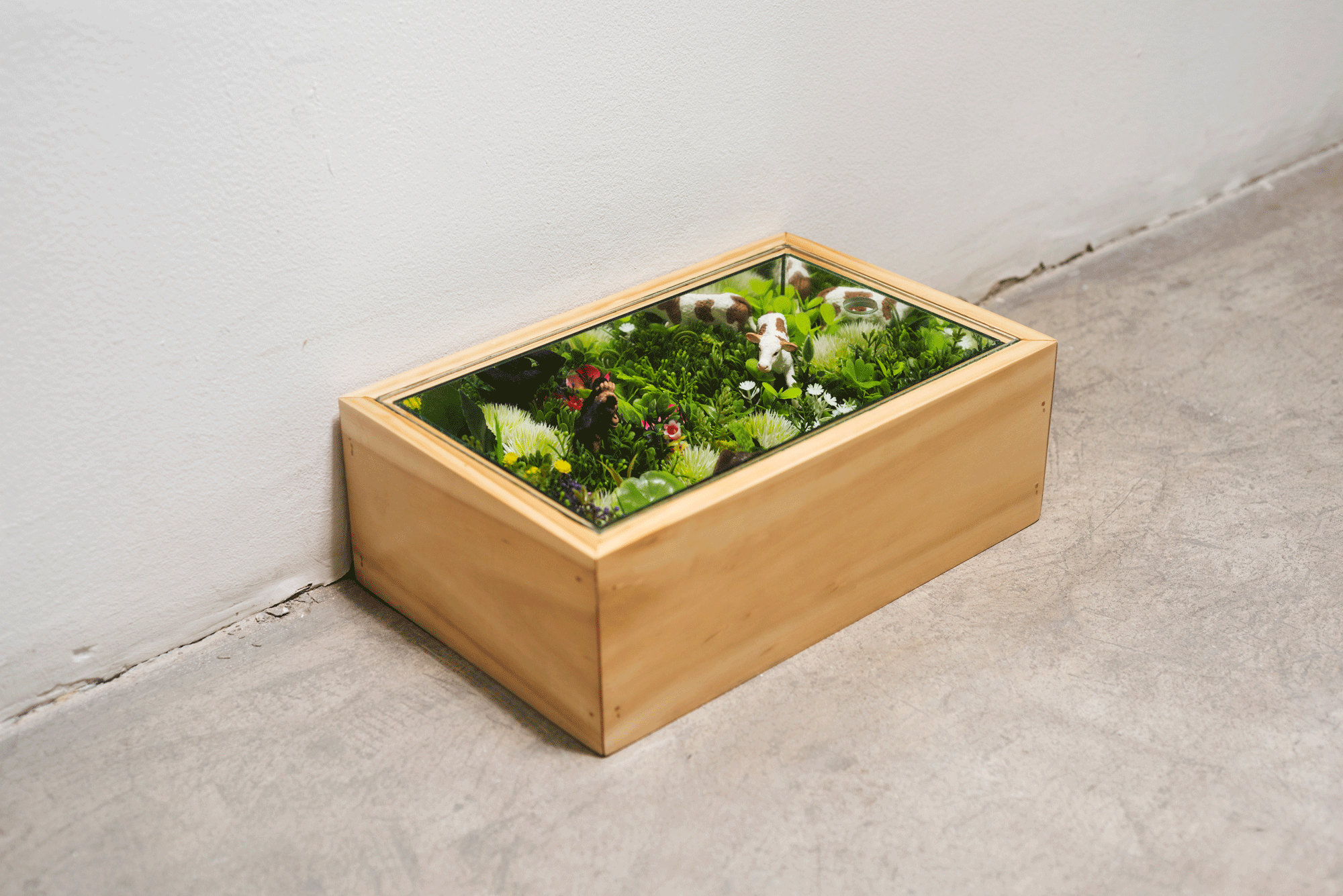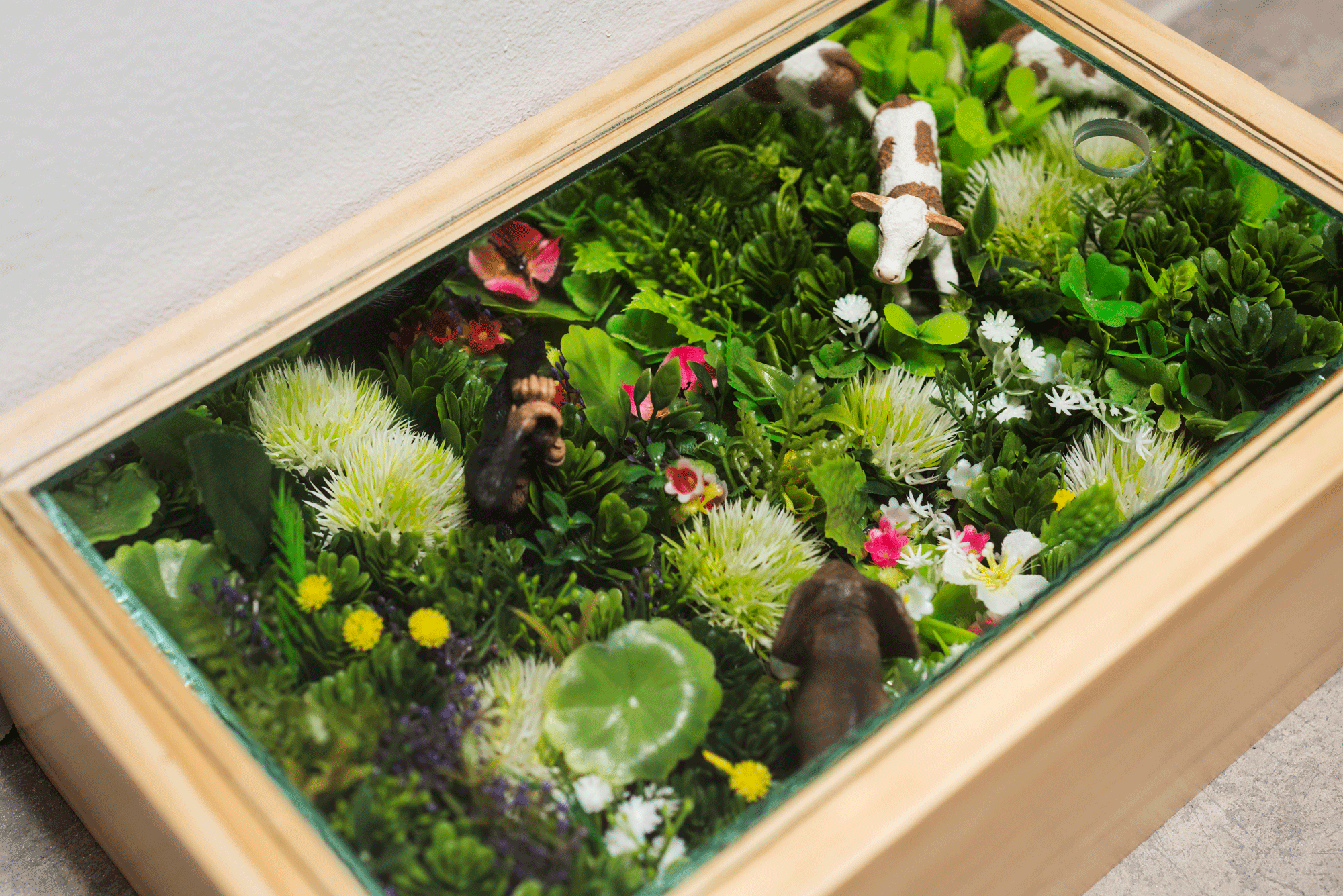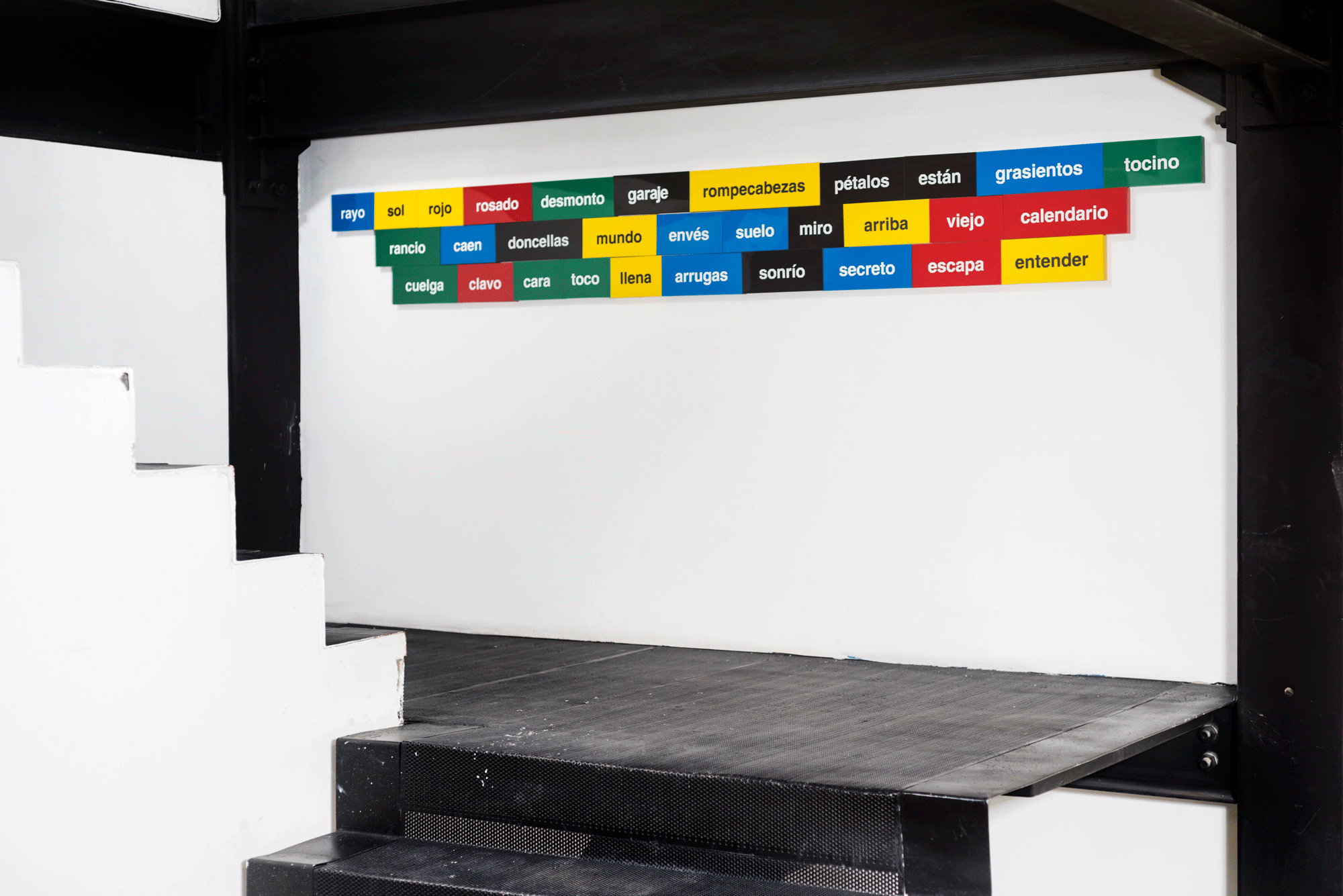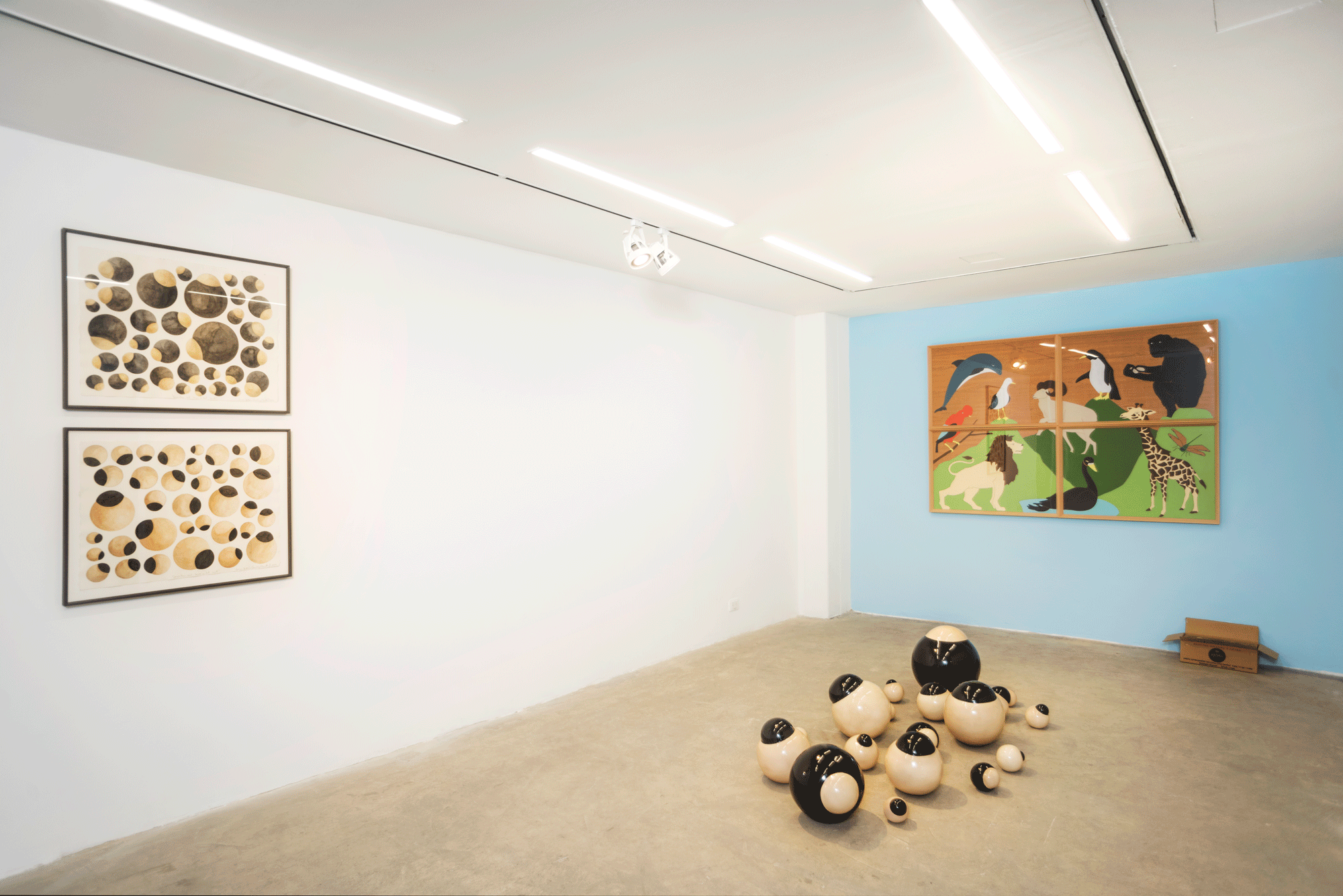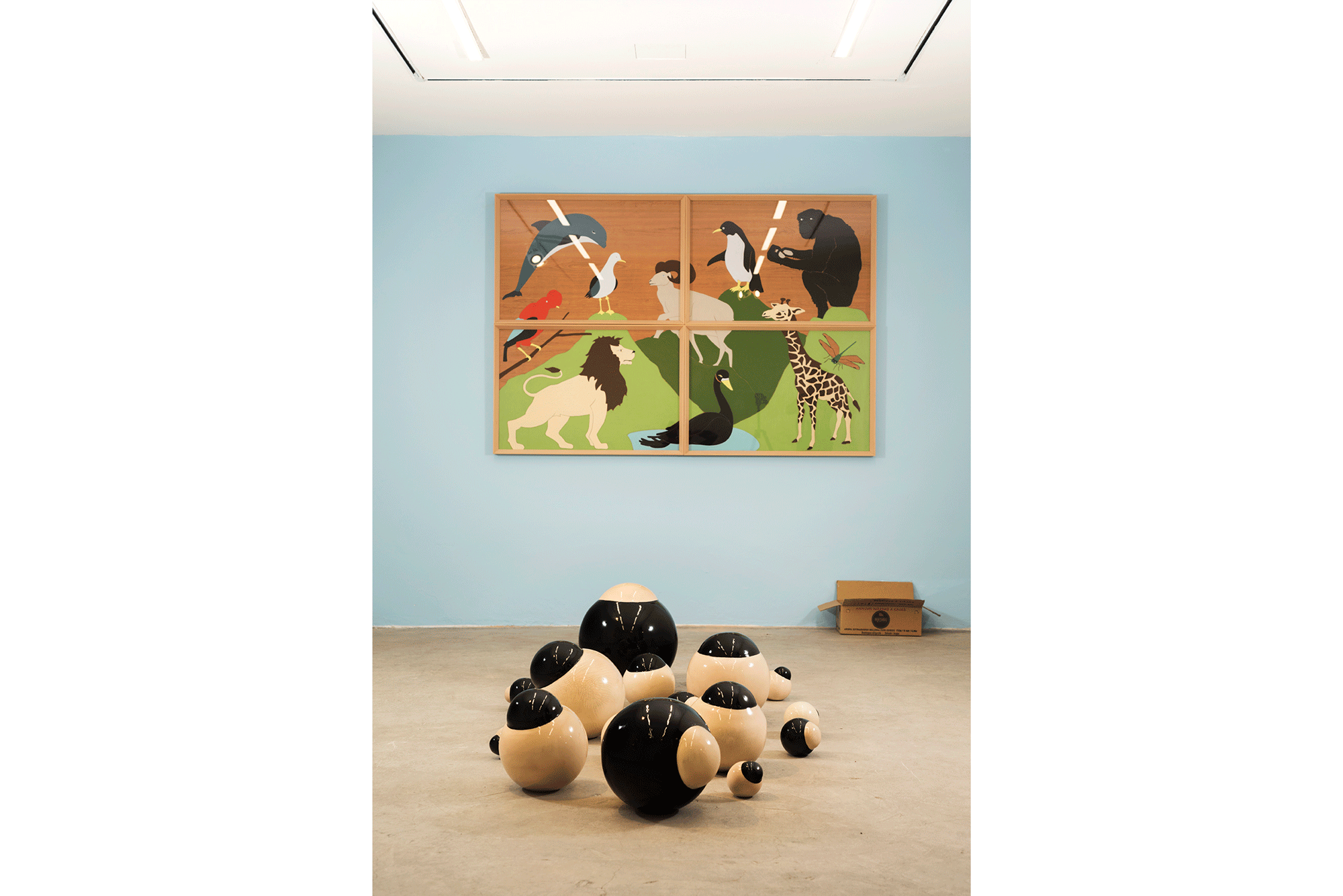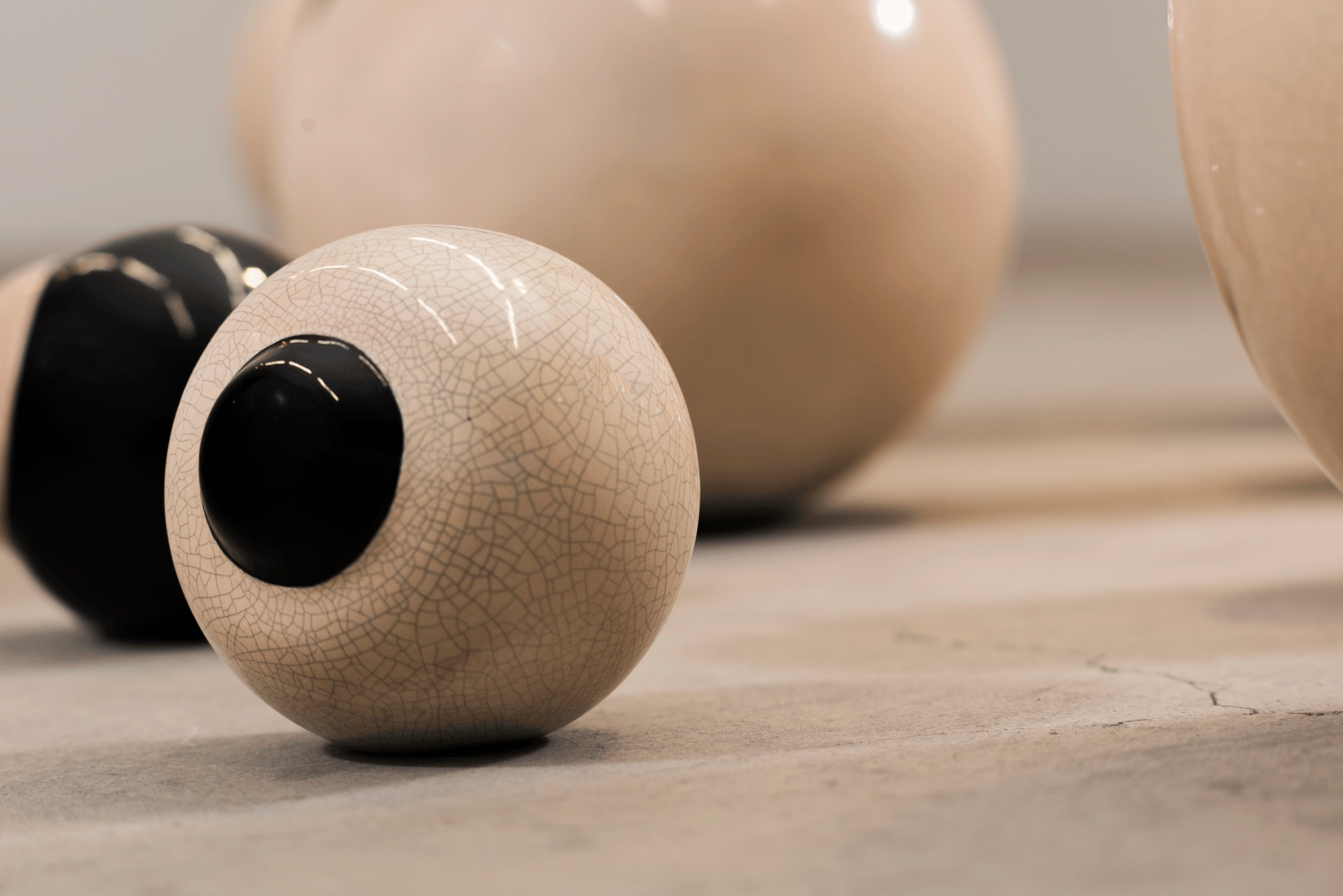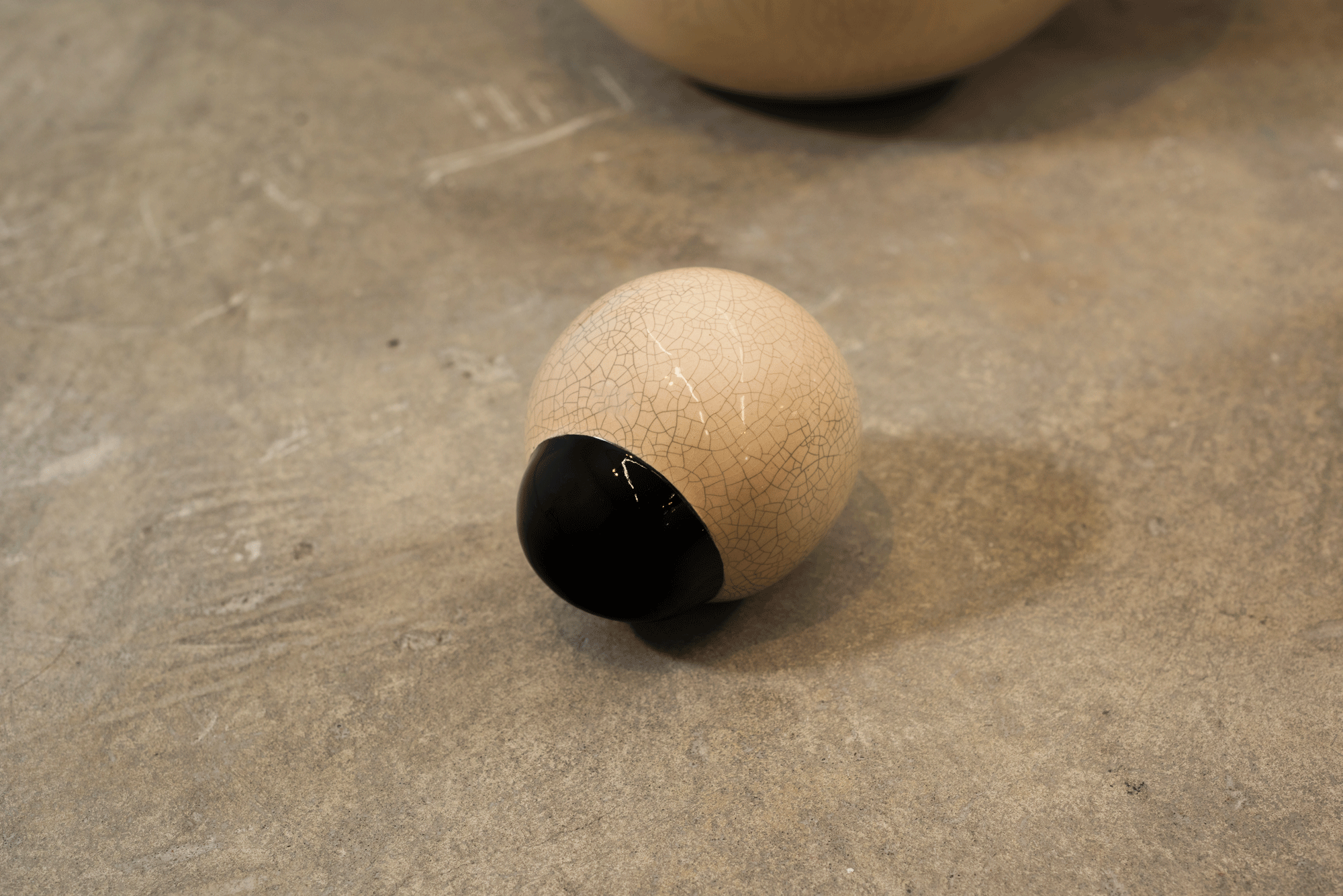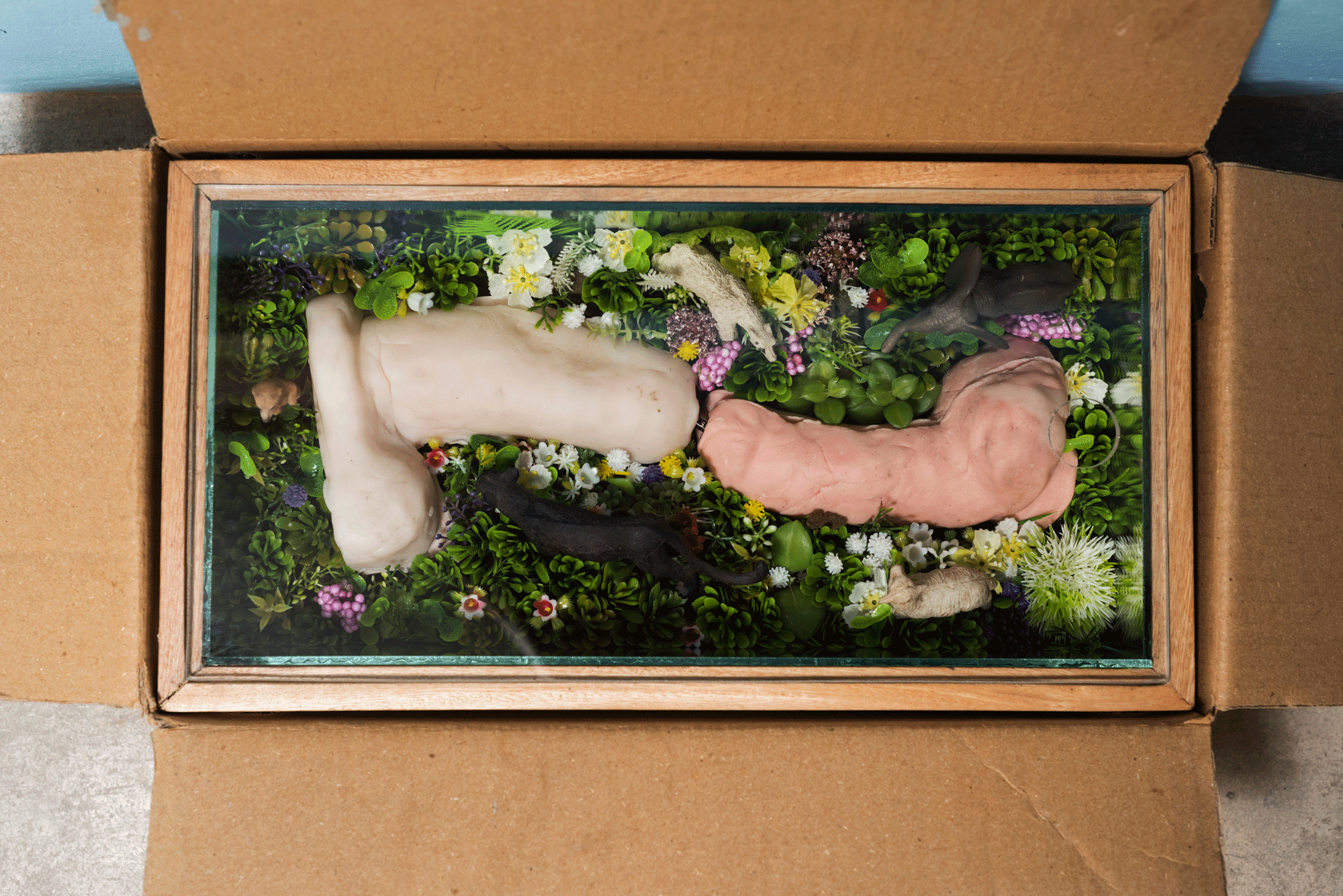 Jorge Julián Aristizábal
Curaduría: María Camila Montalvo Senior y Juan Nicolás Ayala
Texto: Juan Nicolás Ayala
Octubre - Diciembre 2019
Fotografías: Sebastián Bright
Jorge Julián Aristizábal
Curator: María Camila Montalvo Senior and Juan Nicolás Ayala
Text: Juan Nicolás Ayala
October - December 2019
Photographs: Sebastián Bright
Progresiones


A primera vista pareciera que no hay historia, controversia o política. Nos encontramos con colores, exuberancia, juegos e inocencia. El punto de partida es el libro "La invención de la naturaleza" de Andrea Wulf. Más que una biografía del explorador y científico Alexander von Humboldt, para Jorge Julián Aristizábal (1962) es un tratado sobre la belleza y la naturaleza que se constituye como el origen de "Cosmos", un gran paraíso, un Edén, diverso, verde y sin humanos. Este jardín prístino contrasta con la arrogancia del humano materializada en el acto simultáneo de destruir y crear nuevos paisajes a través de la técnica.

El devenir de la historia implica cambios sobre lo que la humanidad considera bello. En la experiencia humana presente, la belleza se enmarca en lo digital, en las pantallas y los dispositivos. Esto corre en paralelo a un intento de emular la naturaleza con materiales sintéticos que ambientan centros comerciales y hogares, pese a tener al alcance plantas, tierra y sol. En contestación a ambos fenómenos, Jorge Julián juega con los formatos, las dimensiones y la materialidad plástica para crear pequeños mundos bellos que se extienden al infinito.

El juego continúa con las formas, el color y sus significados, y su potencia para concebir y debatir sobre los ideales de la belleza, activar la memoria y la imaginación, y crear de la mano de otras construcciones de la expresión verbal y no verbal. La abundancia de colores, especies y figuras es un guiño a la diversidad como estrategia de supervivencia de lo sublime, de lo armónico, en el mundo natural.

La intención de esta muestra es reconocer la versatilidad de Jorge Julián, tanto en términos de prácticas como de temáticas abordadas en su obra. Los trabajos expuestos dan cuenta de un giro hacia el estudio de la estética y la belleza, y a un interés en explorar el concepto de la naturaleza como una construcción humana, sin que ello implique una ruptura con su trabajo sobre lo político y lo ideológico. Al fin y al cabo, la idea de la naturaleza que construye cada sociedad humana marca la pauta para escoger un camino y tomar decisiones para recorrerlo.



Progressions
At first sight it seems that there is no history, controversy or politics. We run into colors, exuberance, play and innocence. The starting point is Andrea Wulf's book "The Invention of Nature". More than a biography of the explorer and scientist Alexander von Humboldt, for Jorge Julián Aristizábal (1962) it is a treatise on beauty and nature, which is the origin of "Cosmos", a grand paradise, an Eden, diverse, green and not inhabited by humans. This pristine garden contrasts with the human's arrogance materialized in the simultaneous act of destroying and creating new landscapes through the technique.

The historical path implies changes in what humans consider beautiful. In the present human experience, beauty is framed digitally, on screens and devices. This runs in parallel with an attempt to emulate nature with synthetic materials which add atmosphere to homes and shopping malls, despite having within easy reach plants, soil and sun. In response to both phenomena, Jorge Julián plays with formats, dimensions and plastic materiality to create little beautiful worlds that expand themselves to infinity.

The game continues with shapes, the color and its meanings, and their capacity to conceive and debate about beauty ideals, to trigger memory and imagination, and to create together with verbal and nonverbal expression constructs. The abundance of color, species and figures is a nod to diversity as a survival strategy for the sublime and the harmony in the natural world.

The purpose of this show is to recognize Jorge Julian's versatility in terms of the practices and themes addressed in his artwork. The exhibited pieces illustrate a turning point towards a study of aesthetics and beauty, and to an interest in exploring the concept of nature as a human construct. This change does not imply a break with his previous artwork, which addresses political and ideological issues. After all, the idea of nature that every human society construct sets the standards to choose a path and make choices to go through it.


¡Cerramos!

info@adorno-liberia.com
We're closed!