Proyectos especiales/

Special projects

2017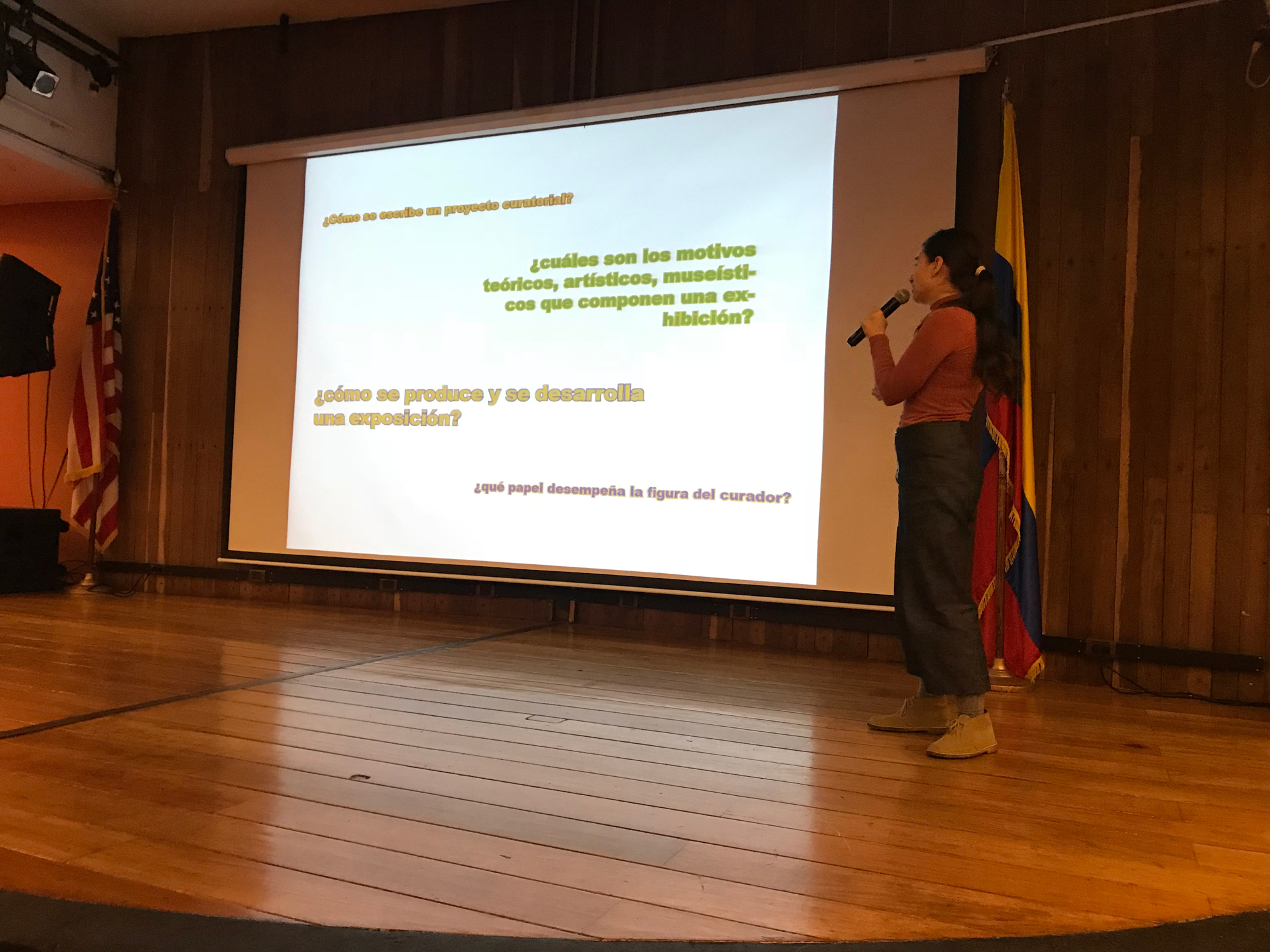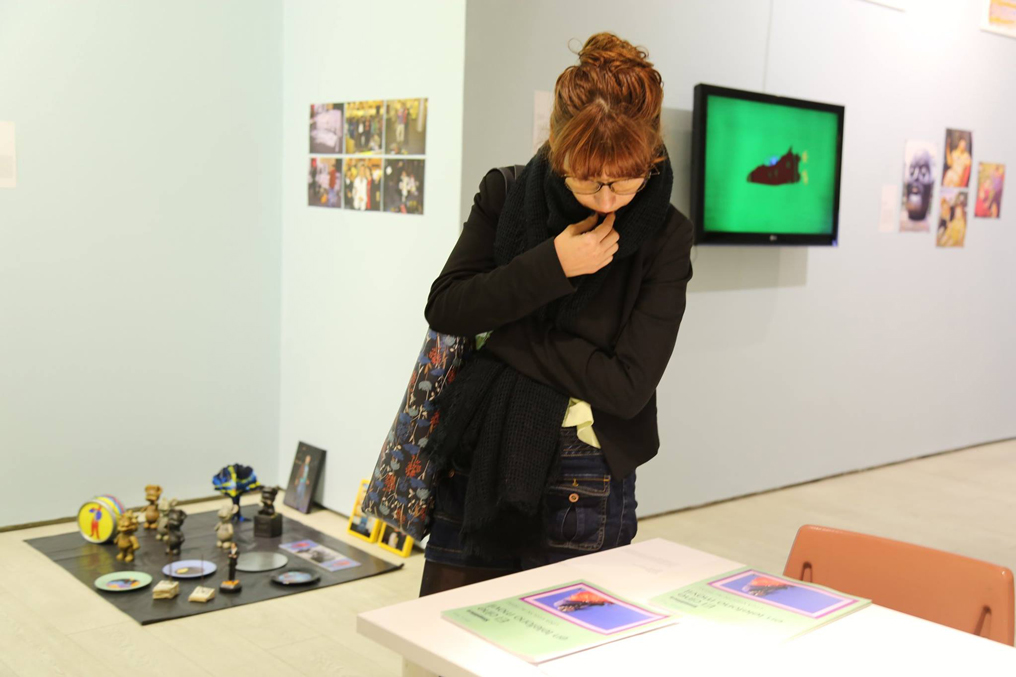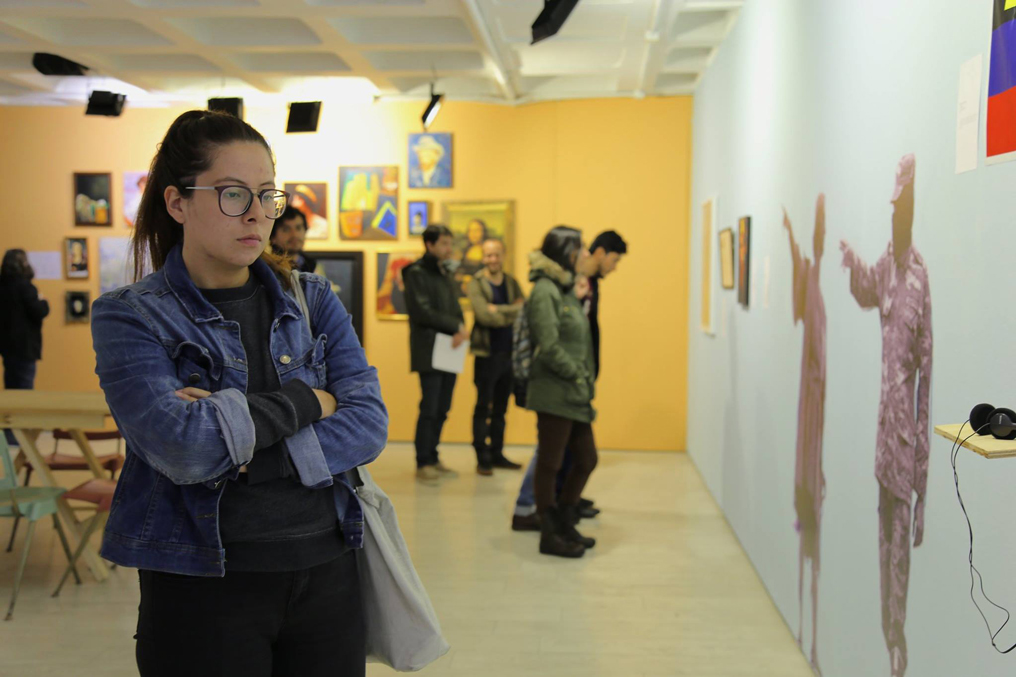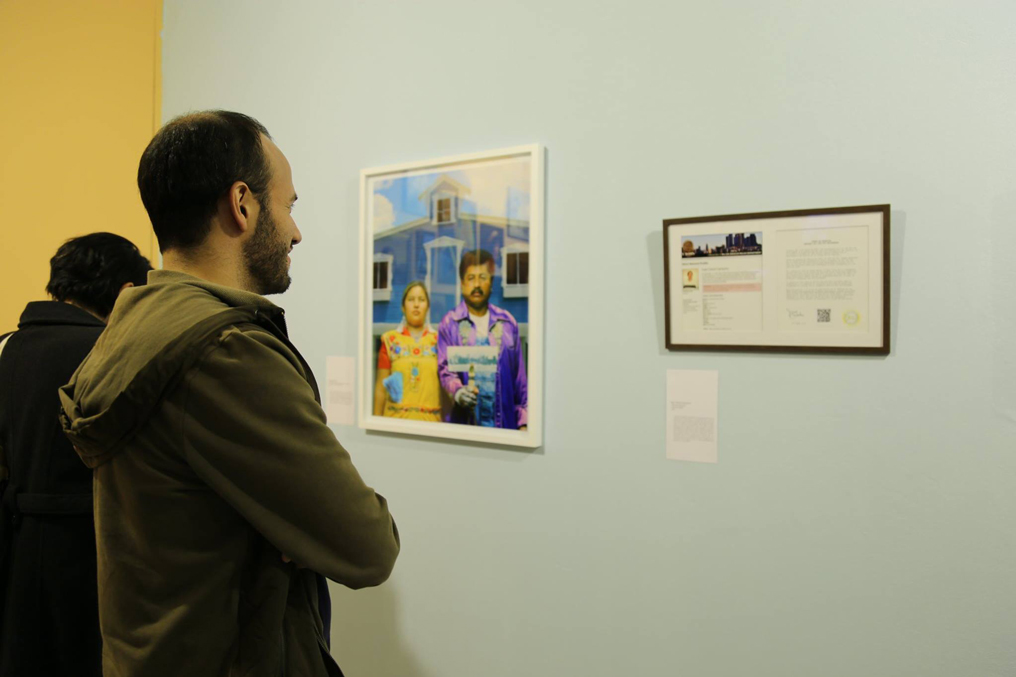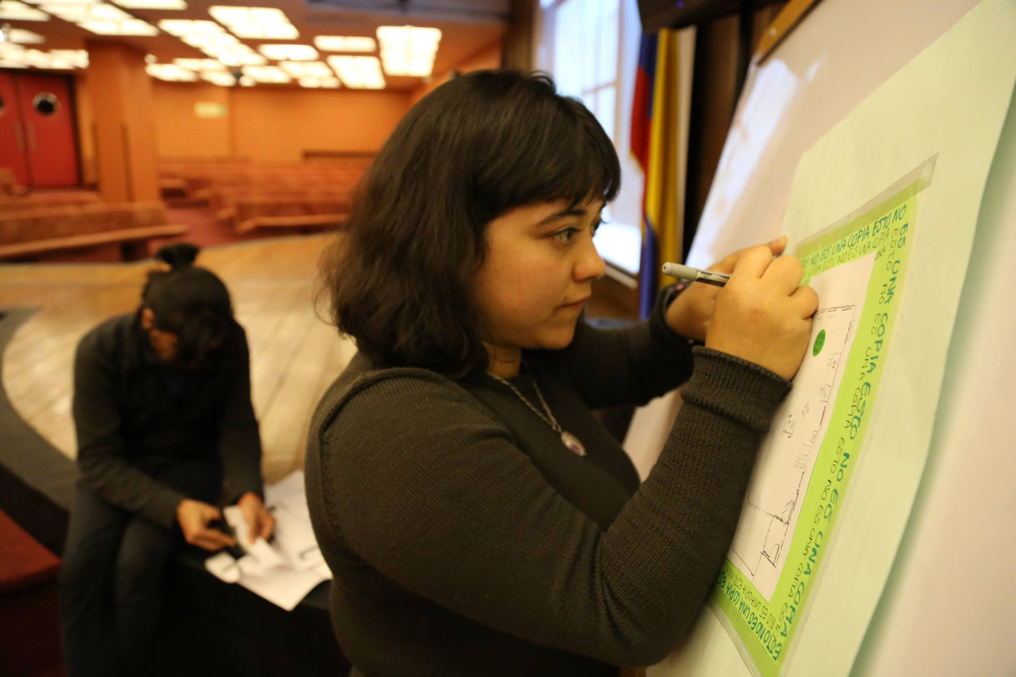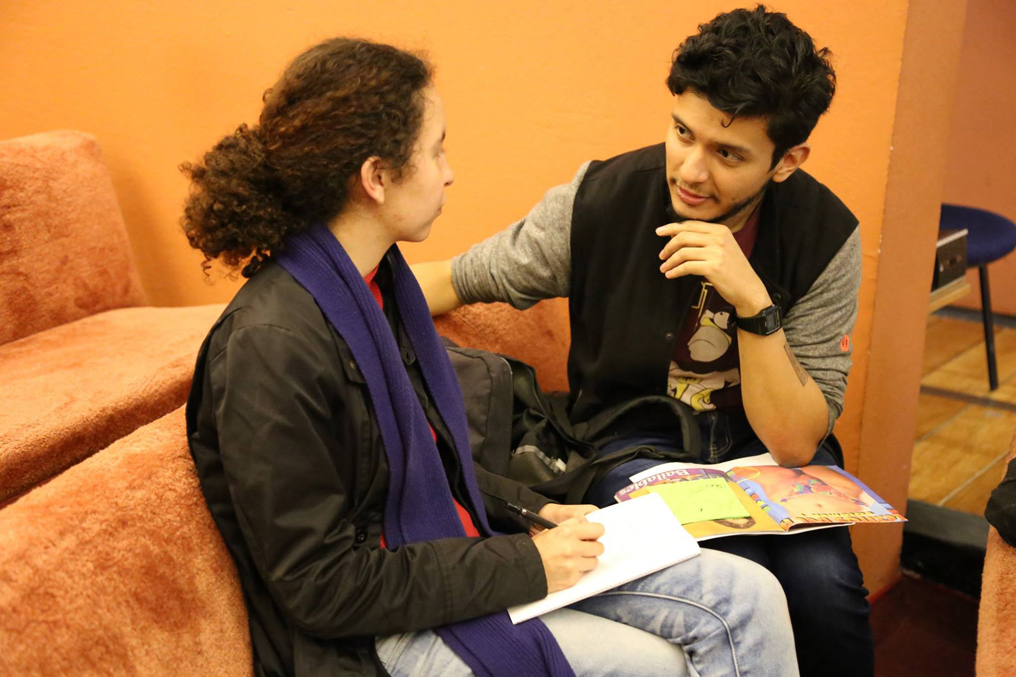 Laboratorio de creación escrita: Fragmentos y universos curaoriales
Creative writing lab: Fragments and curatorial universes
Centro Colombo Americano sede centro
Bogotá, Colombia
Centro Colombo Americano (downtown)
Bogotá, Colombia
Si usted es artista, curador, gestor o aficionado y busca emprender proyectos de arte contemporáneo pero no sabe cómo empezar, esta es una oportunidad para entender cómo se escribe un proyecto curatorial, cómo se produce y se desarrolla una exposición, y cuáles son los motivos teóricos, artísticos, museísticos que componen una exhibición.

Si le parece indescifrable entender el rol del galerista, María Camila Montalvo, artista, curadora, gestora cultural y galerista de LIBERIA Central Contemporánea, ofrecerá un recorrido teórico y práctico que nos ayudará a pensar en la gestión de exhibiciones de arte contemporáneo, con un énfasis en la curaduría y en los proyectos expositivos, así como también a explorar los diferentes formatos de los textos que dialogan con la obra de un artista.

El laboratorio propone la oportunidad de explorar la exhibición 'El Muestreo', curada por Carolina Cerón de la Universidad de los Andes, la cual está abierta al público en la Sala de Exposiciones del Centro Colombo Americano, así mismo crear un texto que trascienda los formatos más tradicionales de los escritos curatoriales para entablar una crítica y conversación con las obras de esta exhibición. De esta forma el laboratorio se plantea como un espacio para debatir sobre las formas auto sostenibles de emprender proyectos artísticos contemporáneos.


Acerca del Laboratorio de creación escrita

Laboratorio de creación escrita es un espacio de experimentación del Centro Colombo Americano de Bogotá, sede centro, que busca acercar al público general a la creación de narrativas desde varias disciplinas a través de charlas, conferencias y talleres gratuitos liderados por expertos que darán herramientas teóricas y prácticas para producir contenidos de forma colectiva.


Sobre la galerista

María Camila Montalvo es egresada del programa de arte con énfasis en proyectos culturales de la Universidad de Los Andes de donde se graduó́ con una mención meritoria por su proyecto de grado. En 2016 abrió un espacio de arte contemporáneo: LIBERIA central contemporánea, un proyecto transdisciplinario que promueve el diálogo entre distintos lenguajes que se comprenden desde el contexto artístico, cuyo espacio está ubicado en una esquina del barrio San Felipe (actual Bogotá Art District).

El objetivo de su programación física es integrar prácticas a través de proyecciones, charlas, talleres, seminarios, proyectos educativos y exposiciones, entre otros. En menos de un año LIBERIA fue mencionada en Frieze Magazine como uno de los referentes del arte en Bogotá, y el proyecto ha sido ganador de un estímulo de IDARTES para financiar su programación. Recientemente su galería participó en ARTBO 2017 en la sección 21m2, un nuevo espacio para galeristas emergentes.


If you are an artist, curator, agent, or an amateur, and you seek to undertake contemporary art projects but you do not know how to start, this is an opportunity to understand how to write a curatorial project, how to produce and carry out an exhibition, and what are the theoretical, artistic, and museum reasons that make up an exhibition.

If you think it's indecipherable to understand the role of the gallerist, María Camila Montalvo, artist, curator, cultural manager and gallery owner of LIBERIA Central Contemporánea, will offer a theoretical and practical tour that will help us to think about the management of contemporary art exhibitions, with an emphasis on curatorship and exhibition projects, as well as to explore the different text formats which dialogue with the work of an artist.

The lab propose the chance to explore the exhibition 'El Muestreo', curated by Carolina Cerón of the University of the Andes, which is open to the public in the Exhibition Room of American-Colombian center, and also to create a text which goes beyond the more traditional formats of curatorial writings to initiate a critique and a conversation with the works of this exhibition. In this way, the lab is presented as a space to discuss self-sustaining ways to undertake contemporary artistic projects.



About the Written Creation Lab

Written Creation lab is a space of experimentation of American-Colombian center in Bogotá, centre site, which seeks to bring the general public closer to narratives creation from several disciplines through talks, conferences, and free workshops led by experts who will give theoretical and practical tools to produce contents in a collective manner.


About the gallery owner

María Camila Montalvo graduated from the Art Program with emphasis on cultural projects of the University of the Andes where she graduated with a mention of merit due to her thesis. In 2016 she opened a space of contemporary art: LIBERIA central contemporánea, a transdisciplinary project that promotes the dialogue between different languages understood from artistic context, whose space is located in a corner of San Felipe neighborhood (actual Bogotá Art District).

The objective of her programming is to integrate practices through projections, talks, workshops, seminars, educational projects, and exhibitions, among others. In less than one year LIBERIA was mentioned in Frieze Magazine as one of the art models in Bogotá, and the project has won an incentive of IDARTES to finance her programming. Recently, her gallery participated in ARTBO 2017 in the section 21m2, a new space for emerging gallerists.

¡Cerramos!

info@adorno-liberia.com
We're closed!