Línea de formación/

Community engagement

2018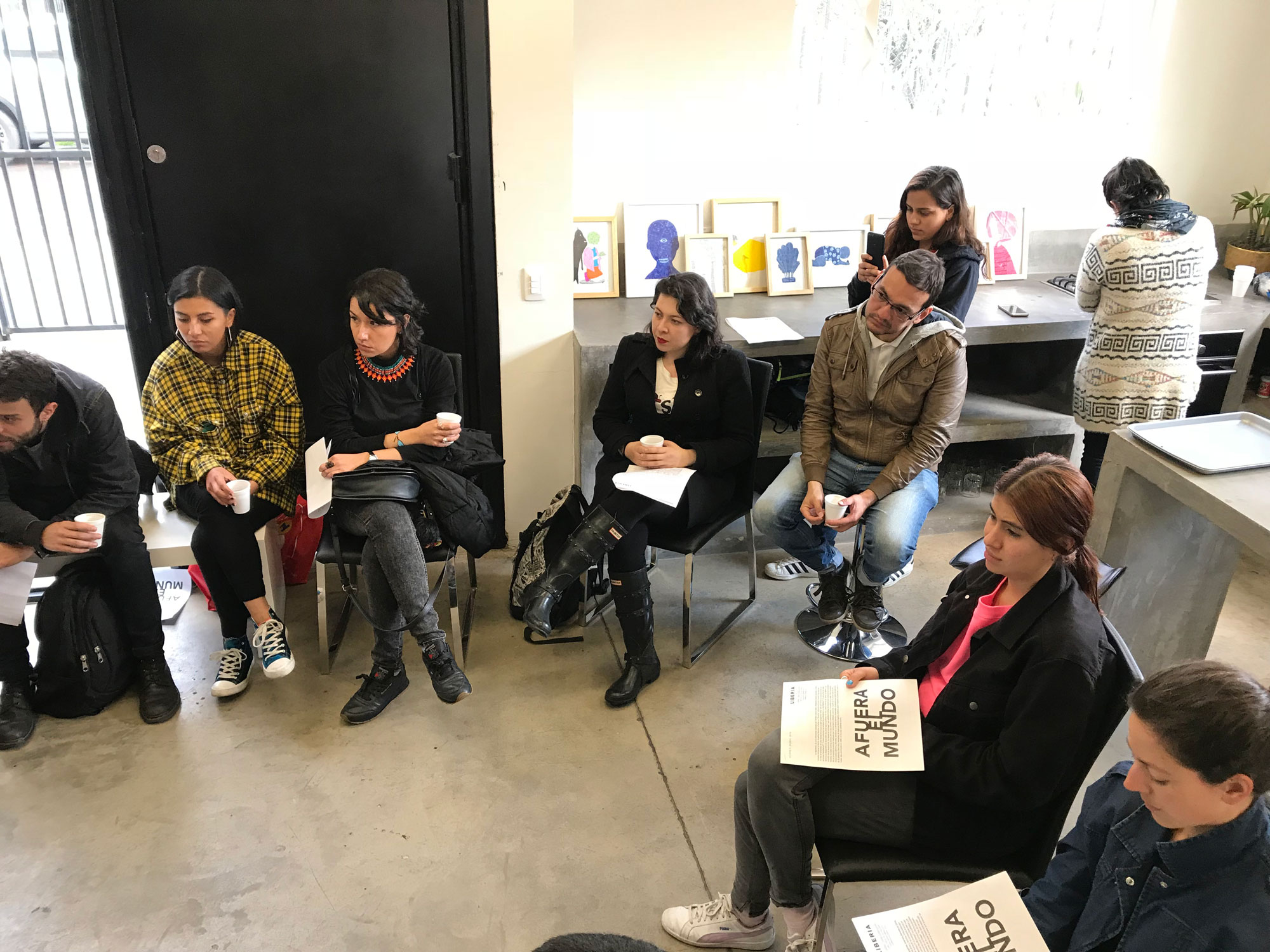 CLASE UNIVERSIDAD EL BOSQUE
UNIVERSIDAD EL BOSQUE CLASS
La clase de María Roldán de la Universidad El Bosque tuvo la oportunidad de charlar con la artista María Angélica Medina sobre distintos temas, tales como su trayectoria, los temas recurrentes en su trabajo, su relación con la historia del arte y por supuesto la obra que se encuentra en AFUERA EL MUNDO muestra que comparte con la artista Adriana García Galán.

Students of the Universidad El Bosque had the opportunity to chat with long-career artist María Angélica Medina about her process as an artist and how her personal life and Art History itself has influenced her work. In addition they could ask details about the pieces that now are part of THE WORLD OUTSIDE a shared exhibition with artist Adriana García Galán.


¡Cerramos!

info@adorno-liberia.com
We're closed!